Profile

Let yourself inside your temple; Find yourself down on your knees.
Every ghost would drag you under; Can you tell if you are breathing?
Free Account
Created on 2009-05-21 16:56:41 (#377655), last updated 2015-03-28 (130 weeks ago)
0 comments received, 0 comments posted
3 Journal Entries, 5 Tags, 0 Memories, 15 Icons

About
| | |
| --- | --- |
| Name: | adarkerempathy |
| Birthdate: | Jan 31 |
| | |
| | |

Mini Bio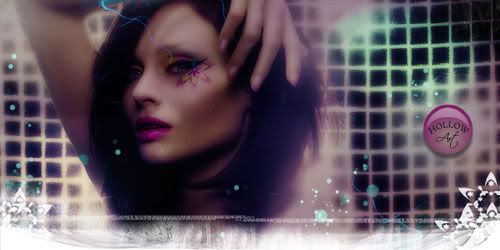 IC Information
OOC Information
Ciara is one of the Leanan Sidhe, daughter of the Shadow Bard (
shadowedsong) and fraternal twin of Aine (
ecstasyunbound). Born on the Winter Solstice, a few minutes before midnight, she is truly Winter's child, born at the darkest point of the Longest Night. Her talents lie in evoking the darker emotions, pulling them forth. She's drawn to artists who find their brilliance in the darker nights of their souls, who pull beauty from pain, who twist suffering into delight, who embrace melancholy and introspection, depth of emotion and the echoes of the shadows in their souls.

"Leanan Sidhe is a powerful muse who bestows a gift; the ability to create a work of art, music, or poetry with great depth of feeling. The price of her dark and delicate gift is often a sorrow or heartbreak that is born of obsession. An artist may be spent as furiously as he draws from his source, hence the mythos of the artist who when possessed of the Leanan Sidhe lives a brilliant but brief life. Her true purpose is revealed in the creative works she inspires in poets, painters, and musicians. She is an empath who is compelled to inspire love and despair, longing and desire. She teaches the beauty and power of such emotion and that all such feeling is vital to creation with many dark nights of the soul required to convey the sorrow of her history.

She is intelligence and creativity, art and magic. In this earthly realm, so embraced with fear of the erotic and the sensual, it is no wonder she who is the embodiment of these very qualities, has been considered dangerous and evil, as many woman have been considered evil who revel in their mystery, power and dark exotic beauty." From The Dark Muse
Copyright Information
Ciara is an original character owned by
ladyofbrileith and is thus, her sole property, as is the writing that appears in this journal. Please do not reproduce without permission. Ciara is represented here by Sophie Ellis Bextor. I am not her, nor does she have any affiliation with this journal. I'm just using her likeness.
Layout profile code thanks to ReversesCollide

Connect
angus og,
art
,
bards
,
bri leith
,
byron
,
dance
,
danu
,
daoine sidhe
,
darkness
,
demeter
,
drama
,
druids
,
duality
,
earth
,
eire
,
etain
,
george bernard shaw
,
history
,
james joyce
,
leanan sidhe
,
light
, lir,
literature
,
magic
,
midir
,
music
,
myth
,
nature
,
opera
,
oscar wilde
,
persephone
,
poetry
,
pygmalion
,
reincarnation
,
sidhe
,
symbols
,
the morrigan
, the shadow bard,
theatre
,
water

People
[View Entries]

[livejournal.com]
adarkerempathy
,
alainn-aislinn
,
belleofthe-blvd
,
capturedworlds
,
his-ganymede
,
killingsoftly
,
kings-companion
,
rogue-charmer
,
the-corsair

Communities
[View entries]

Member Of (1):

Subscriptions (3):

Administrator Of (0)

Feeds
[View Entries]

Subscriptions (0)

Linking
To link to this user, copy this code:
On Dreamwidth:
Elsewhere: